Our team is currently teaming up with Streetcar Properties to rehabilitate single-family homes in Church Hill, and we are so excited to be wrapping up this project on Q street this month.
We started off with a single-story, two bedroom home that we transformed into a three-story, three-bedroom home with a unique open layout and a simple, modern design.

This home was torn down to the studs to make space for renewal — and lots, and lots of light.
What once was an unused crawlspace made way for a ground-level kitchen and living space that works to the advantage of the local landscape. We opened up windows and skylights to let in as much light as possible, and added both lower and upper patios to maximize time with the outdoors. All the floors were torn out and replaced with a white, pure oak hardwood flooring, further brightening up the space.
The cornerstone of this home is the main landing, which opens up from the main hallway onto the lower kitchen and den area, showing off two beautiful lengths of floating reclaimed stair treads and skylit 20-foot ceilings.
The lines are clean and simple, the design is uncluttered and spacious, leaving room to spread out and make the space into a home. We designed this home in order to utilize all available space to make the house feel larger than life, but still cozy enough to call home.
The kitchen and dining room area was brought to life from a previously unused area of the house, expanding the length of the room by 10 feet.
Our team poured a new concrete floor and opened up the space with lots of windows and a fresh kitchen layout.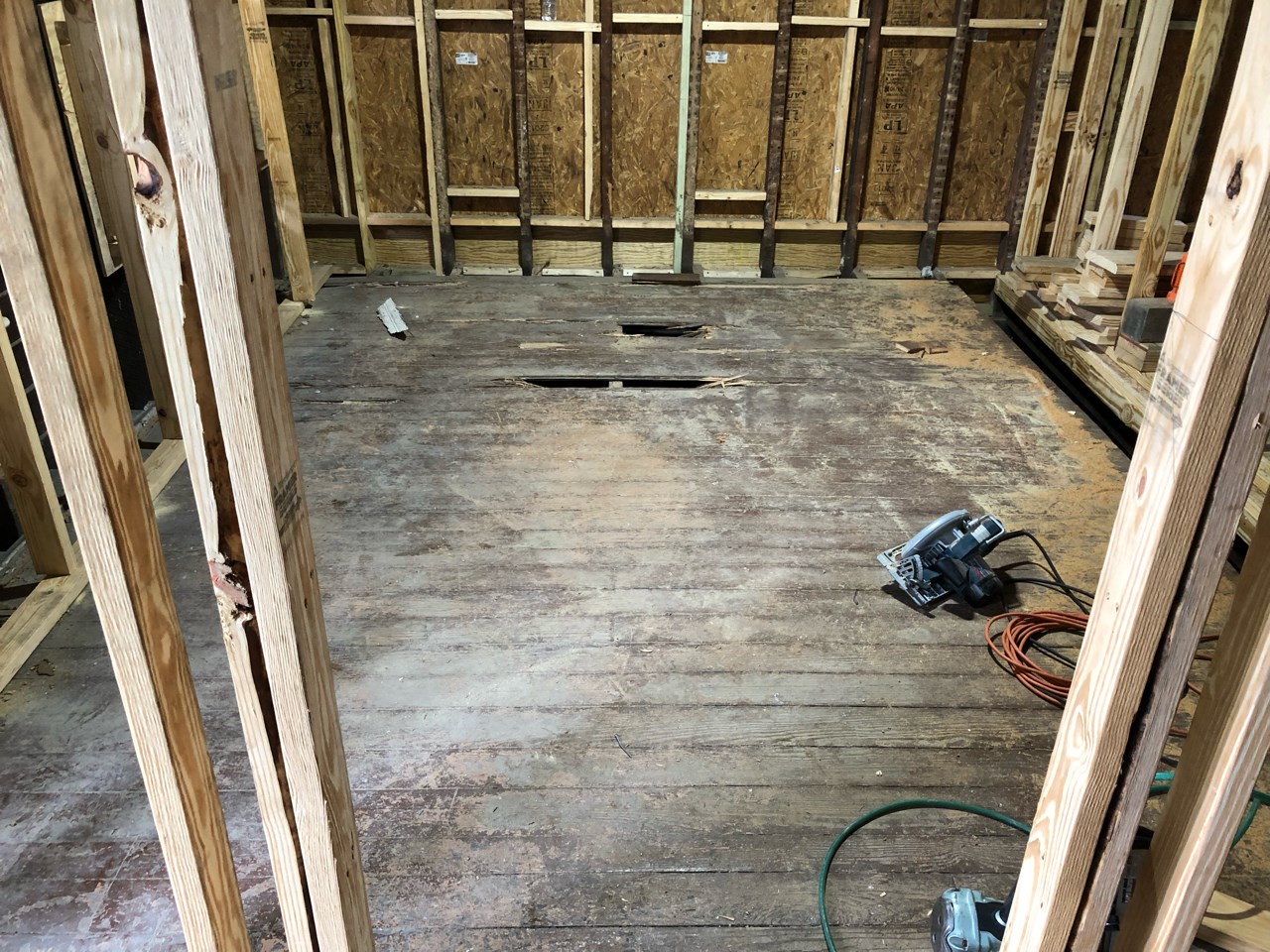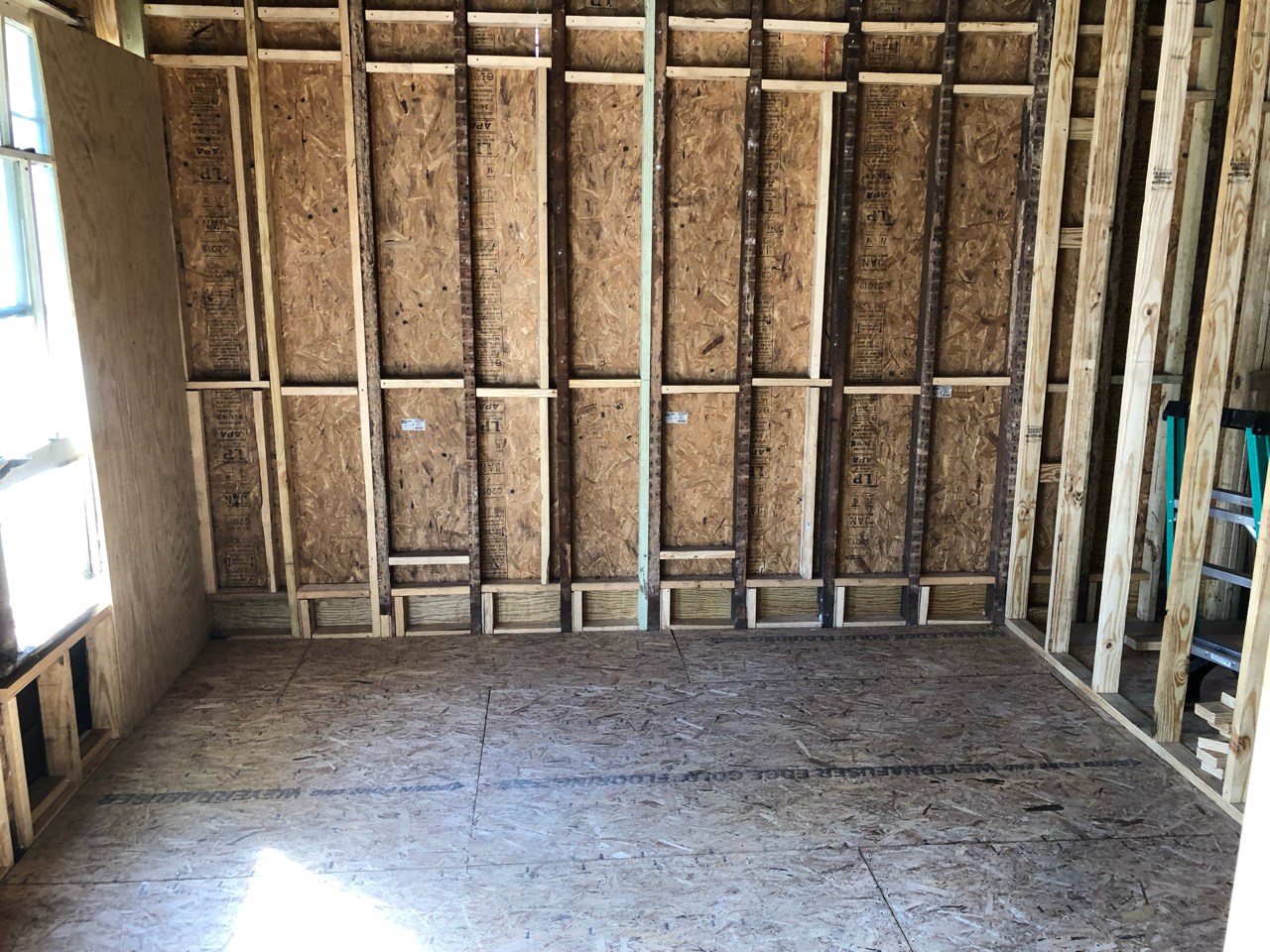 Bedroom #1 retained its original windows and layout, but got an overall facelift and some TLC.
Bedroom #2 was originally a part of the kitchen, but was then given its own four walls and a closet to boot, making way for a second full bath and a laundry closet on the second floor landing. (Pardon our mess!)
The crown jewel of this home — the master bedroom! The master was an entirely new addition to the house, and it sits at the top of the home, overlooking not just the house but the rest of the up-and-coming Union Hill neighborhood as well.
Our crew had a great time working on this house. It was so awesome watching it transform over the months into a home we all wanted to live in. Stay tuned for more home updates and sneak peeks into our process!